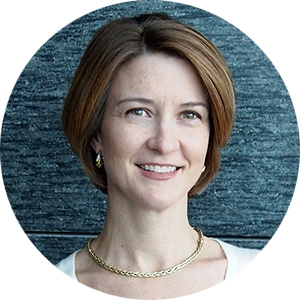 Head of the Schwab Foundation for Social Entrepreneurship at World Economic Forum
Katherine Milligan
Katherine Milligan is the Director and Head of the Schwab Foundation for Social Entrepreneurship.
She received her B.A. from Dartmouth College and her Master's in Public Policy from the Kennedy School of Government, where she was the recipient of the Pforzheimer Scholarship for Excellence in Nonprofit Management.
Katherine's previous work experience includes a Sheldon Knox Research Fellowship at Harvard University (2004-2005); a Global Leadership Fellow of the World Economic Forum (2005-2009).
Before that she was a Peace Corps volunteer in West Africa and a strategy consultant for several non-profits.
Her work has been published in the International Institute of Economics, Stanford Social Innovation Review, MIT journal Innovations, and the Harvard Business School.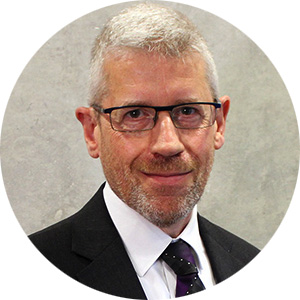 Chief Executive at Big Society Capital
Cliff Prior
Cliff Prior, CBE, became Big Society Capital (BSC) CEO in March 2016. BSC is the wholesale investor and market champion for UK social investment.
Previously he was CEO of UnLtd for social entrepreneurs, supporting 13,000 new startups, and building a 50-country Global Social Entrepreneurship Network.
Cliff was CEO of Rethink, for people affected by severe mental illness, and earlier work included counselling, youth, civilrights, social housing, supported housing, community care, offender resettlement, learning disability, dementia, and R&D.
Cliff is involved in the Global Steering Group on social impact investment and a non-exec at UCL Partners. He was a founding trustee of Clore Social Leadership and Local Trust, a member of Comic Relief's UK Grants Committee, an adviser to Government, and a serial social entrepreneur.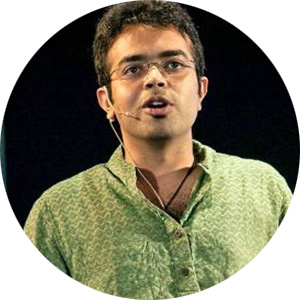 Founder of AirInk at MIT Media Lab
Anirudh Sharma
A chronic inventor, Anirudh Sharma co-led the MIT Media Lab India Initiative for the last two years, where he worked on creating innovation ecosystem in India. The initiative focuses on anti-disciplinary research trying to bring the best of scientists, engineers, designers, artists on the same platform and hence invent and innovate across disciplines.
He graduated from the Fluid Interfaces Group at MIT Media Lab, at Massachusetts Institute of Technology where he invented a device that captures air pollution and turns into safe, high-quality ink for art.
Before MIT, he started the Lechal shoe project as a DIY project, and co-founded Ducere Technologies Pvt. Ltd. in 2011 to bring, the electronic shoes for the visually impaired to the market, which evolved as a fashion product. The same won him MIT TR35 –'Innovator of year' award.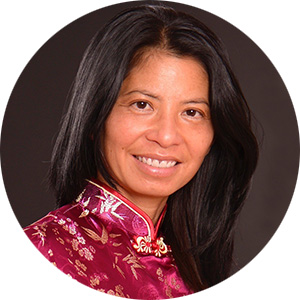 Secretary General Diplomatic Council (United Nations reg.)
Hang Nguyen
Hang Nguyen, is a native of Vietnam and came to Germany as a refugee child of the Vietnam War. As part of the Diplomatic Council, she is committed to peaceful coexistence around the world. The Diplomatic Council is equally understood as a think tank, business network and charity foundation. It belongs to a small circle of organisations that have consultative status with the Economic and Social Council of the United Nations (ECOSOC). Accordingly, Hang Nguyen regularly travels between the United Nations in New York, Vienna and Geneva to advise and brief the United Nations commissions.
"The Diplomatic Council is an example of social entrepreneurship. It is run by entrepreneurs and led by ambassadors to develop and promote economically and environmentally sustainable models that help people around the world. "
– General Secretary Thi Thai Hang Nguyen
Professor at Karlshochschule, Germany & Serial Entrepreneur
Stephan Jansen
Stephan A Jansen is Professor for Management, Innovation & Finance and Head of the Center for Philanthropy & Civil Society | PhiCS at Karlshochschule, an international university in Karlsruhe, Germany.
He is co-founder of the Society for Digital & Social Transformation 18tes Kamel & Komplizen GmbH in Berlin, Hamburg, Vienna as well co-founder of BICICLI Holding GmbH, Berlin, Cycling Society for Corporate Bike Fleets, Tax Privileged Employee Bikes & Cycling Concept Stores.
Advisory Board and scientific consulting for corporates, foundations, education institutions as well as ministries as well author of the German Business Magazine »brand eins« .
He was Visiting Scholar at Harvard Business School 2000 and 2001 and Visiting Scholar at Stanford University 1999, 2010, 2015.
In May 2003 Jansen was appointed the founding president and managing director of Zeppelin Universität, a state-recognized privately held, endowed university in Friedrichs­hafen  at Lake Constance. In the same year he was appointed professor at the "Chair for Strategic Organization and Financing | SOFI" by the federal ministry of science. At the time of this appointment, he was 31 years old and thus Germany's youngest university president.
He is author of more than 200 publications (including 25 books and edited anthologies), especially in the areas of organization, network, leadership and management theory, mergers & acquisitions, philanthropy as well as analyses of educational systems.
His research interests: analysis of networks from the perspective of communication and organization theory, social enterprises, civil society, mergers, as well as educational systems
Founder & Owner of Dopper
Merijn Everaarts
Merijn is the founder and owner of Dopper​, the tap water drinking bottle that raises awareness about the problems of single use plastic waste. His social enterprise is also a certified B Corporation.
Executive Director at Mozaik Foundation
Vesna Bajsanski-Agic
Description follows soon …
Global Partnership Lead at Impact Hub Network
Anne Kathrin Merkle
Anne is Global Partnership Coordinator at Impact Hub Network where she focuses on the strategic collaborations with WWF and the Robert Bosch Stiftung, specifically on relationship building and program design.

She also manages the Talent Projekt for the Global Social Entrepreneurship Network with its talent blog series "talentsummer" and recently published the report Talent to Spare, summarising her research on the talent challenges of intermediaries.
Anne has worked with a variety of intermediaries and NGOs and experienced their unique strengths and challenges in order to gain the knowledge necessary for her to realise her ikigai (reason for being): creating collaborative impact.
System Change Enthusiast at Ashoka Germany
Odin Mühlenbein
Odin works for Ashoka Globalizer, an international accelerator program that helps advanced social entrepreneurs develop strategies for social system change. He also started the System Dancers, an internal expert group for systems thinking. With Ashoka Germany, Odin aims to promote an ecosystem for systemic social entrepreneurship in Germany.
Before Ashoka, Odin worked at McKinsey & Company and co-founded two social ventures. He studied Philosophy, Logic, and Political Sciences at Munich, Oxford and Cambridge.
Leadership Team, Ashoka Europe & Germany
Matthias Scheffelmeier
Based in Berlin Matthias supports social entrepreneurs and changemakers via Ashoka with a particular focus on building a vibrant ecosystem for social innovation across Europe.
In 2012 he helped to create and launch the ChangemakerXchange, a growing global community of 400 young changemakers and startup social entrepreneurs across 70 countries in Africa, Europe, the Middle East and Asia. He also is a founding board member of SEND, the "Social Entrepreneurship Netzwerk Deutschland e.V." and a member of the global board of MasterPeace, a grassroots peace movement mobilizing youth to build a world with less conflict. In the past he served as BMW Foundation's Representative for Turkey and the MENA region and coordinated Microsoft's Corporate Citizenship activities across Africa, both based out of Istanbul.
He holds a diploma in communications science from the University of Hohenheim, Stuttgart and an Executive MBA from the European School of Management and Technology in Berlin.
Urban Activist, Producer, Artist and Researcher
Jaakko Blomberg
Jaakko Blomberg is an urban activist, producer, artist and researcher from Helsinki, Finland. He is specialised in new participatory urban culture, co-creation, social movements, placemaking and street art.
Jaakko has been making many participatory events, which include for example a national flea market day, setting up a table for a thousand people to eat in the middle of a street, art exhibitions and theatre in homes, a day of open saunas and many pop up restaurants.
He is also one of the founders of Jänö, a vegan grill kiosk run by a cooperative, and Konepaja movement, that aims to develop a former industrial area in Helsinki. At the moment Jaakko's main project is Helsinki Urban Art, which introduces new ways of using urban space and solving social problems by means of art and activism.
Although his activities vary a lot, they are all linked in some way to urban space, people and communities. In addition to his own projects he has been working with many organisations on the same topics. For his actions he has received Citizen of the Year title and Helsinki Travel Award in 2016.
Dundu
The giant DUNDU: Resulting in a subtle, collective consciousness. The beholder's attention casts a persona of DUNDU thus propagating creative Now and again the figures turn into the beholder's projection screen, capable to adopt various characters. Therefore, they become the universal staging object which captivates in every setting and makes the audience dream. Each and every movement is a result of collective impulses in the here and now.
Claudia Winkler
Claudia is co-founder of the international social business goood mobile – a mobile service provider with a purpose. gooods mission is to push "painless giving" in a massmarket industry. goood customers phone and surf at attractive rates and donate 10% of their monthly fee to a charity of their choice.
Claudia is an experienced international C-level manager with a passion for social innovation.
Project Manager at BMW Foundation Herbert Quandt
Johannes P. Weber
Johannes P. Weber is Project Manager at the BMW Foundation Herbert Quandt and mainly responsible for activities in the field of impact investing – an issue he had advanced already at the Eberhard von Kuenheim Foundation and the Bertelsmann Foundation.
Among other things, Johannes has contributed to a handbook on impact investing specifically aimed at german foundations and helped implement a pilot fund for mission related investments.
Before joining the foundation sector, he gained experiences in the public administration and as researcher in an interdisciplinary research cluster at the University of Frankfurt.
Leader Digital Technology at betterplace lab
Ben Mason
Ben Mason works at betterplace lab, a non-profit think-tank based in Berlin, where he leads on social innovation in the area of refugee integration.
In the 2017 report "Digital Routes to Innovation", Ben and his colleagues give an overviewand analysis of the wave of over a hundred digital projects which sprang up in Germany in 2015-16 in response to the influx of refugees.
Ben studied German & Philosophy at the University of Oxford.
Editor-in-chief of transform magazin
Viola Nordsieck
Viola Nordsieck, one of the editors-in-chief of transform magazin, holds a PhD in philosophy and is currently working on strategic alliances between cultural and political fields of philosophy.
She also reviews art exhibitions for Kunst+Film, writes poems and short stories for small Berlin reading stages and journalistic texts for Jungle World, Missy Magazine and others.
Executive Director at Raspberry Pi | Co-founder of Code Club
Clare Sutcliffe
Clare works as an Executive Director for Communities and Outreach at the Raspberry Pi Foundation.
Also she is one of the co-founders of Code Club, a UK wide network of volunteer-led after school coding clubs for children. Code Club wants to give children all over the world an equal opportunity to learn how to build their ideas with computers in order to change their world and the world around them.
Project Manager at Bertelsmann Stiftung
Maike Hornung
Maike is Project Manager with Bertelsmann Stiftung's Civil Society Programme. Managing the foundation's work in the field of social impact investing, she focuses on the implementation and scalability of Social Impact Bonds.
Previously she worked as Senior Consultant and Head of Finance Unit at the public affairs consultancy Miller & Meier Consulting in Berlin, where she advised clients active in the areas of investment, risk analysis and payments.
Maike holds degrees in European Studies as well as Public Services Policy and Management from Maastricht University, Sydney University and King's College London.
Founder and managing director at Agora42
Wolfram Bernhardt
Wolfram is the founder and managing editor of the philosophical magazine on economy agora42.
agora 42 adresses economical and societal connections, explains fundamental concepts in economy and philosophy and wants to point out new perspectives.
Innovation catalyst, Social Entrepreneur
Daniel Hires
Daniel manages The Switchers community, a network of inspiring green entrepreneurs driving sustainable change in the Mediterranean and MENA region. His background is in innovation at the intersection of sustainability, startups, and social entrepreneurship. Daniel is passionate about building communities that empower people to take collaborative action on their ideas for a better world.
Having established MakeSense in Berlin, a movement that empowers citizens to take action on social and environmental issues, Daniel serves as a Board Member to the global organization. Previously, he co-created the SenseCamp unconference replicated more than 30 times globally, co-founded the Silent Climate Parade Berlin, Europe's largest annual climate march, co-authored a book on kickstarting projects, and fundraised €1.4 million for a green fintech startup concept he developed in 2015. He has advised dozens of social enterprises, and frequently travels the world to speak at events, coach teams, and host workshops.
Coordinator Social Entrepreneurship at SEND
Birgit Heilig
Birgit studied linguistivs and is a businesswoman for logistics by training. Since 2015 she works self-employed in different social entrepreneurship projects and was one of the co-founders of the Social Entrepeneurship Netzwerk Deutschland e.V. (SEND). Here she is member of the board and responsible for the build up of regional groups.
Since january 2018 she is one of the site managers at the Social Impact Lab Frankfurt.
Nonprofit Expert at goood mobile
Elisabeth Schwerdtfeger
Elisabeth is the nonprofit-expert for the social business goood mobile and network-marketeer. Her professional interest lies in livestyle of health and sustainability. She consulted more than 250 organisations in matters of modern giving.
Founder of Social Innovation Academy Uganda
Etienne Salborn Ssuubi
Etienne Salborn is a changemaker and changemaker-maker, German by blood and Ugandan by heart. Etienne holds a Master's in Peace and Development from the University of Innsbruck.
Since 2006 he has been living in Uganda and founded the NGO Jangu e.V. for educational sponsorship of orphans. The first class of students graduated in 2013, but despite academic achievements, drowned in Uganda's 83% youth unemployment rate.
Etienne went a step further and started the Social Innovation Academy (SINA), empowering former orphans, street children, refugees and other disadvantaged youth to become job creators and social entrepreneurs with the ability to turn challenges into solutions. Over 20 newly created social enterprises have been impacting over 250,000 lives and won several international awards.
Senior research fellow at University Erlangen-Nuremberg
Dr. Nivedita Agarwal
Nivedita Agarwal is a senior research fellow at Friedrich-Alexander-Universität Erlangen-Nurnberg, Germany. Her research is focused on open innovation, new product development, social enterprises and frugal innovation especially in context of emerging markets.
Founder Eliya Tea Project
Urban social innovation advisor and researcher at Kennisland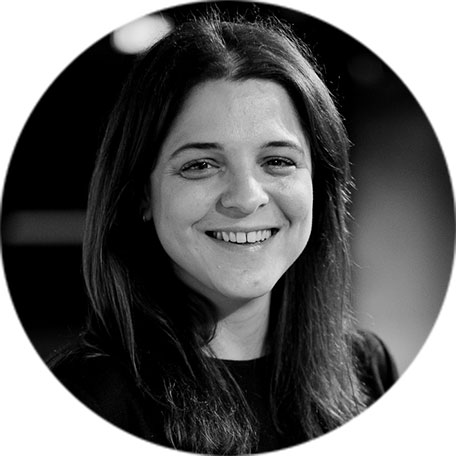 Director of Knowledge Centre and Policy Director of EVPA
Priscilla Boiardi
As Knowledge Centre Director of European Venture Philantrophy Association (EVPA), Pricilla is responsible for the Knowledge Centre, which was launched by EVPA in 2010. The EVPA Knowledge Centre (KC) conducts research on the practices of venture philantrophy and social impact investing (VP/SI) and leads on the development of EVPA's training offer and on disseminating knowledge on VP/SI. The Policy team promotes effective EU and national policies that support a well-functioning ecosystem for societal impact. Informing its members about EU policy initiatives and voicing their concerns and expectations is central to EVPA's policy work, as well as highlighting and sharing national policy initiatives.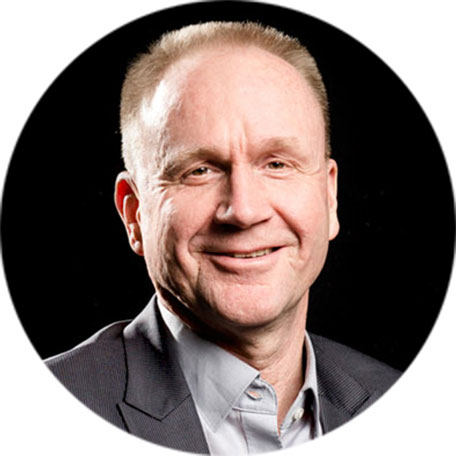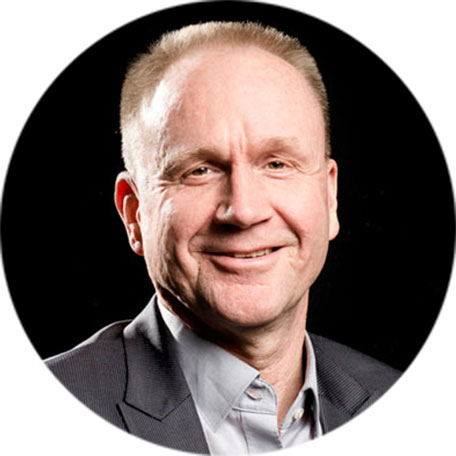 Project Director Impact Investing at Finnish Innovation Fund Sitra
Mika Pyykkö
Mika is Project Director of the Impact Investing focus area at the Finnish Innovation Fund Sitra. Sitra launched its Impact Investing focus area in the spring of 2014 and special development work is scheduled to last until end of 2019. From Sitra's perspective impact investing offers Finland a new, profitable tool for enhancing positive societal development. It is also seen as a means of enhancing profitable co-operation between the private, public and third sectors by preventing and solving various societal and/or environmental problems in a qualitatively and economically sustainable way.
Basically due to two reason, Sitra has focused very much on Social Impact Bond model during last three years: there is a significant sustainable gap in the budget of Finnish Government and also most of Finnish municipalities are struggling with financial problems and lot of promotive and preventive possibilities in terms of strengthen well-being are not in use due to lack of money to up-front investments. In Finland the SIB model offers the public sector a financially risk-free opportunity to acquire results and impact as well as the long-term implementation of promotive and preventive activities where well-being is concerned. It is also a tool for systemic change. The public sector can use it to develop its procurement procedures, moving towards the acquisition of results and impact.
Social Entrepreneur in Residence at Blockchain for Social Impact (ConsenSys)
Thomas Rush
Thomas serves as Entrepreneur in Residence for ConsenSys' Venture Studio where he supports developers and entrepreneurs around the world as they build decentralized applications, protocols, and successful ventures on the Ethereum platform.
He also serves as a member of the World Economic Forum Global Shapers and is an Advisory Board member for the Rutgers University Design Thinking program. He is co-founder of the Propeller Social Innovation Incubator, founder of East Harlem Yoga, and over the course of the past decade has held leadership positions in a variety of organizations and has served as an advisor to numerous startups.
He currently lives in Brooklyn with his partner and some houseplants where he designs impractical 3D products in his spare time.
MORE SPEAKERS WILL BE ANNOUNCED ON A WEEKLY BASIS